Boys. Fun. Baking. How do the three go together?
Very Well is the answer!!!
Especially if you have two hours of intense excercise and football, followed by a delicious warm lunch – the kids couldn't be happier to join Chef Maik to bake their own pastry for tea time.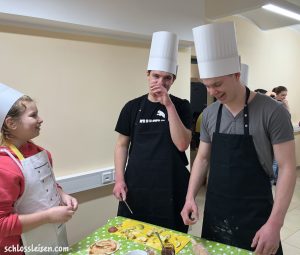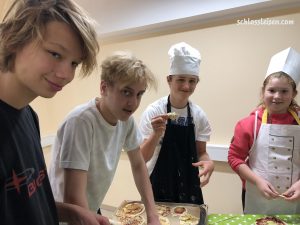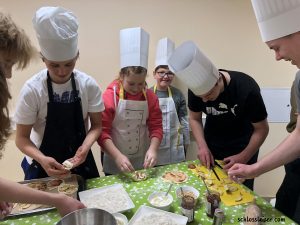 Of course with apples !!!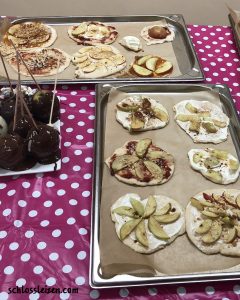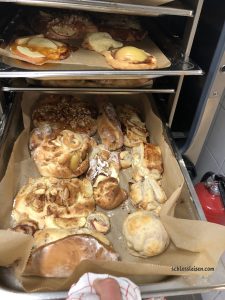 Here is the recipe:
🍕 Dissolve 1 tsp organic cane sugar in 240 ml lukewarm water.
🍕 Add 42 g of yeast, 500 g organic spelt flour, 1 pinch of salt and 80 ml of vegetable oil (we used safflower seed oil).
🍕 Mix everything thoroughly and knead until dough is smooth and elastic. It will make pizza airy and light.
🍕 Let the dough rise for 1 hour.
🍕 On a floured surface, roll out the dough and let it rest for another 20 minutes.
🍕 Add the toppings of your choice. For extra sweet pizza: slather the top of the pizza with jam or sour cream and add your favorite fruits (we used apples, of course J).
🍕 You can also sprinkle the flaked/sliced almonds, cane sugar or cinnamon over the top.
🍕 Bake at 200 ° C (fan oven) for about 15 minutes (depending on the size of the pizza and the thickness of the topping).
It's time for pizza! 😋